Here is our Summer 2019 update. It went out to our ecosystem earlier this week. If you'd like to hear from us a few times a year, please subscribe
here
.
---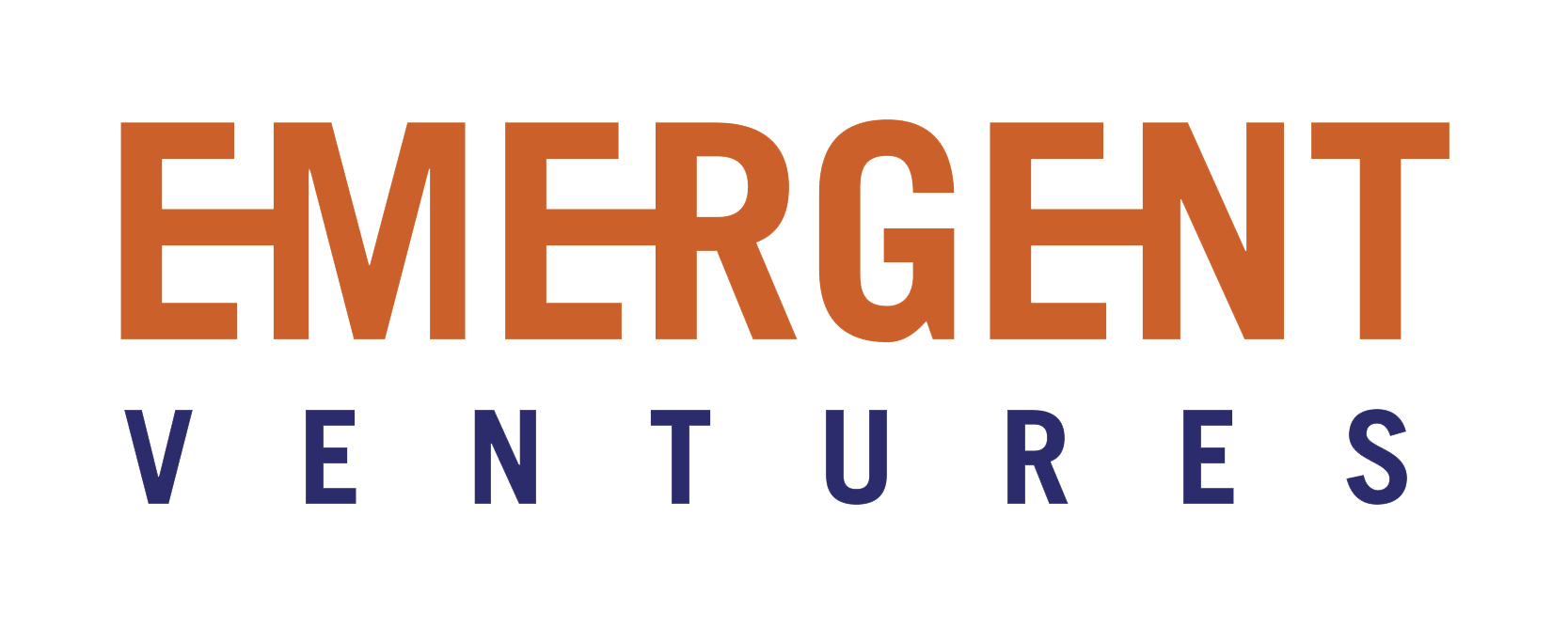 Hello there,
Hope you are having a fantastic summer. It has been an eventful few months in the Enterprise Software space. Irrespective of what you believe about the future of the macro-environment, it's hard to ignore the growth trajectory that recently public (or in filing) software companies such as Crowdstrike, Datadog, Health Catalyst, PagerDuty, Slack, Zoom and others are demonstrating. We are hard-pressed to remember the last time there were so many public companies growing revenues at 50-100%+ year over year at scale. Giant acquisitions of Tableau, Looker and SignalFx rounded out the summer of liquidity events in Enterprise-Tech.
The Emergent portfolio saw its own M&A event – VMWare has acquired BitFusion, an AI infrastructure disaggregation platform for GPUs and FPGAs. Beyond that, it's been an action-packed time here at Emergent with new investments, follow-on rounds, various learning initiatives, and significant progress by our portfolio companies. See updates below for more.
A refresher about our focus – Emergent leads seed rounds in Intelligent Software startups with high-potential founders, and helps them refine product-market fit and develop go-to-market. Our Intelligent Software focus includes themes such as Augmented Intelligence/AI, Cloud Infrastructure, Enterprise Automation, Smarter Mid-market Software, and the Future of Work.
What's Intelligent Software, you ask
At Emergent Ventures, we use the term Intelligent Software to describe the next generation of enterprise and B2B software that gets smarter with use. It efficiently leverages data coming from customer use, third parties, and/or from IoT devices such as sensors, cameras, smart devices and robots.
We are living through a unique era where CEOs and CXOs have the mandate to drive once-in-a-generation business transformation. Businesses are re-engineering their workflows across the board to leverage more software and intelligence, thereby helping automate mundane tasks, enhance worker productivity, reduce costs, improve customer satisfaction and build new revenue streams. 
Our portfolio companies exemplify the impact Intelligent Software is having across business functions and industry verticals. Several are covered in the news updates below, including Observe.ai that is seeing incredible customer pull for its call center automation platform; Talview, which continues rapid expansion and just announced a Series A round; and Supply.ai, which is bringing supply chain intelligence to the commerce sector and D2C brands.
Mentor Capital
Emergent has curated a unique community of closely aligned mentors, including several dozen successful founders and early leaders of startups with a cumulative $40B+ in enterprise value created; and senior executives at companies such as Cisco, Facebook, Google, SAP and VMWare. They help Emergent portfolio companies connect to the right opportunities and make better decisions. They are our eyes and ears across the length and breadth of the business world, and get to support our outstanding founders early in their journeys while participating in the upside. Feel free to drop us a line if you'd like to nominate an accomplished entrepreneur, tech business leader or CIO to this community.
As always, if there are outstanding founders you recommend we engage with, please hit reply or reach out to your contact at Emergent.
We hope you have a productive fall season!
---
Portfolio Highlights
VMWare to Acquire Bitfusion – VMWare announced intent to acquire Bitfusion. Emergent Ventures invested in Bitfusion about two years ago and it has been a successful exit for the fund. Bitfusion provides a virtualization technology to accelerate AI on GPUs and FPGAs. Its product will be integrated into VMWare's Vsphere solution. (Link)
Talview Raises Series A – Talview announced a $6.5M Series A round led by Storm Ventures and Inventus Capital. Talview is building the fastest way to hire for enterprise employers across the globe and is the first in its category to be pre-integrated to Linkedin. The company has 25+ enterprise customers and has grown revenue 7x in the past 2 years. Emergent led Talview's Seed round in 2017 and has worked closely with the founders as part of the board in expanding their product-market fit and geographical footprint. (Link)
Mile Auto powers Porsche Auto Insurance –  After months of collaboration with the Porsche Financial Services team, Mile Auto is excited to announce that Porsche Auto Insurance is now live in Oregon and Illinois. More states coming soon. (Link)
---
Emergent Digest
Insights Video Series – Learning from successful entrepreneurs and business leaders is a key part of a founder's journey. Emergent frequently brings together successful leaders for conversations with our portfolio companies and our mentor community. To share key insights from these conversations more widely, Emergent has been releasing short videos from these events. To get a flavor and subscribe to these videos, take a look at our YouTube feed. We recently shared videos from insightful conversations with industry leaders such as John Chambers (Former CEO of Cisco; now a great supporter of startups) and Mohit Aron (Co-Founder and CEO of Cohesity).
The Art and Science of Scaling – Emergent partner Anupam Rastogi was in conversation with Sudheesh Nair (former President and head of sales, Nutanix and CEO, Thoughtspot) and Rishi Bhargava (Co-founder, Demisto) on their experience in scaling up legendary enterprise software businesses. Sudheesh led Nutanix's sales from zero to over $1B run rate, and Thoughtspot is a high-growth unicorn.  Rishi has led Demisto's marketing and the company was recently acquired by Palo Alto Networks for $560M. The event helped Emergent portfolio entrepreneurs think through and refine their own go-to-market plans. Here is a snippet.
New Website – We recently refreshed our website to share more of our firm focus and mission. You can visit us here and see the latest list of our announced portfolio companies here.
---
Portfolio Features
How AI is improving Data Centers – TechTalks features AdeptDC and how it uses data from components such as server power sources and fans along with its patented AI technology to cut down data center outages.  (Link)
The future of AI and Customer Experience – Swapnil Jain, Co-founder & CEO of Observe.AI presented the company's research on the future of AI at the Chief Customer Officer Exchange, an exclusive invitation-only forum that brings together a community of 100 senior CX executives. Observe continues to announce major new customer partnerships. (Link)
Using data to improve Sales Forecasting accuracy – Boostup.ai founders chat with Michael Williams, Co-Founder of VP Sales Forum, Silicon Valley in this blog post. (Link)
The beauty of Spreadsheets and SQL – A Forbes Feature on How Okera Distills The Beauty Of Spreadsheets And SQL (Link)
Easier and automated Continuous Delivery for containerized environments –OpsMx added the Spinnaker operator for OpenShift and Kubernetes environments. Spinnaker Operator allows for easier deployment and maintenance of OpsMx Spinnaker in an OpenShift and Kubernetes environment. (Link)
Podcast Alert | CTOs at Work – Puneet Kaura (CTO, Supply.ai) started co-hosting a podcast series with tech leaders. It is called "CTOs at Work".  (Link)
Preparing for 'Instahiring' – Over 400 Recruiters and Talent Practitioners across the globe are taking their next big career leap with Instahiring Master Recruiter Certification Program powered by Talview (Link)
---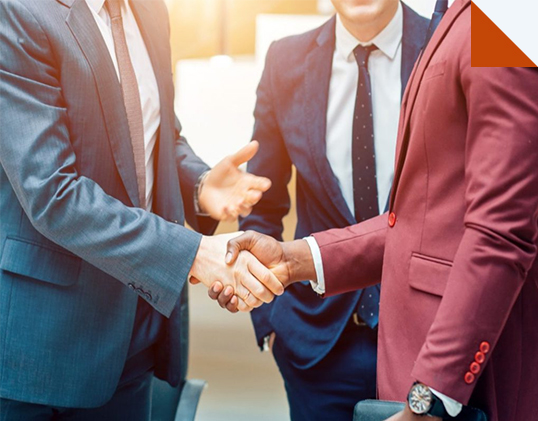 Learn more and connect with us
www.emergent.vc  |  Insights Video Series |  Twitter  |   LinkedIn