Here is our December 2019 update. It went out to our ecosystem earlier this week. If you'd like to hear from us a few times a year, please subscribe
here
.
---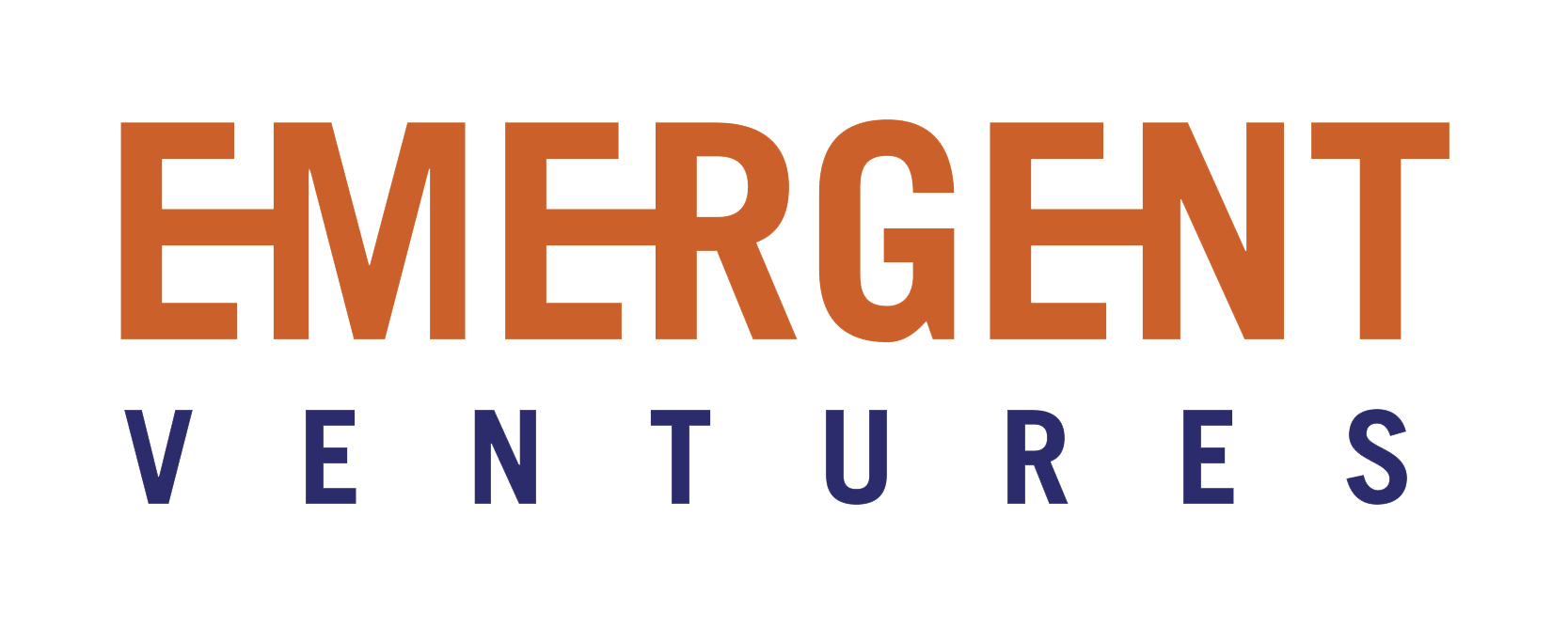 Hello there,
2019 is almost over. It's been the year in which startups with cross-geography models have truly started to go mainstream.
Popular, high-growth SaaS products such as Automattic, Buffer and Gitlab have been built by engineers spread across many cities. Companies such as Atlassian and Algolia (which originated from Australia and Europe respectively) have leveraged remote offices since their early days and are now prominent in their respective market segments globally.
Many global companies with primary product teams in India are now beginning to reach scale. Freshworks announced a new financing round at a $3.5 billion valuation. Druva announced it has exceeded $100 million in annual recurring revenue. Zoho and InMobi are now global companies with significant scale, and count many rising SaaS entrepreneurs among their alumni. We believe India is on its way to becoming a prolific hub for global SaaS and AI products, similar to what Israel has become for cyber-security products.
At Emergent, we have partnered with many cross-geography startups – those that can leverage the benefits of a go-to-market team in Silicon Valley, along with product development in an emerging tech hub such as Bangalore, Atlanta or Austin.
Observe.ai, which was founded in Bangalore, now has a rapidly growing team spread across San Francisco and Bangalore, and a global customer base. This week, the company announced a $26M round to fuel its growth. More coverage on this below. Other companies in our portfolio – Mile Auto, Blitzz and BitFusion – have teams in Atlanta, Croatia and Austin respectively. Learn more about our portfolio here.
A refresher about our focus – Emergent leads seed rounds in Intelligent Software startups led by high-potential founders, and helps them refine product-market fit and develop go-to-market. Our Intelligent Software focus includes themes such as Augmented Intelligence/AI, Cloud Infrastructure, Enterprise Automation, Smarter mid-market Software, and the Future of Work. If there are outstanding founders you recommend we engage with, please reach out to your contact at Emergent.
---
Portfolio Highlights
Observe adds fuel to the tank – Observe.ai announced this week that it has closed a $26M financing round to fuel its growth. It now has over 100 enterprise customers. Emergent had the privilege to lead the company's first financing round in 2017 and has been working closely with the team as it has transformed its initial vision into one of the fastest growing enterprise software startups at its stage. Observe has built an AI cloud for improving customer service by augmenting call center agents and enabling them to be super-agents.  The voice customer service market has over $300 billion in corporate spend, and Observe's AI-led solution significantly enhances the quality of service and customer experience, while reducing costs for enterprise customers. Incoming investors include Scale Ventures Partners, Dick Costolo's 01 Ventures, and Steadview Capital. Each of the new investors brings a nuanced perspective and extensive experience helping hyper-growth companies at the scaling stage. (VentureBeat coverage)
Orkus sails to an exit – NYSE-listed Sailpoint announced the acquisition of Emergent portfolio company Orkus. Orkus helps prevent unauthorized access to Cloud resources and has built out a platform for intelligent governance of Cloud Applications through the use of machine learning. Emergent invested in Orkus' seed round in 2017. (Link)​
OpxMx scales up operations – OpsMx recently raised financing from Foundation Capital and Dell Capital and has been scaling up its operations. Emergent has partnered with the company since its seed round. In this recent interactive discussion at Kubecon, the CEO Gopal Dommety lays out his views on the future of Continuous Delivery of software with Spinnaker, and what they are doing to make it scalable, simplified and safe. (Link)
Scalers wanted – Do you know of someone passionate about Sales or Customer Success at B2B software/AI companies? Please reach out to us via this link if you'd like to chat about what being one of the first few go-to-market hires at a high-potential startup is like. We have multiple well-funded companies in the enterprise/AI space looking to bring on account executives, customer success managers and sales management. (Link)
---
Emergent Digest
'Private Linkedin' – Emergent has curated a unique community of closely aligned mentors, including several dozen successful founders and early leaders of startups with a cumulative $40B+ in enterprise value created; and senior executives at companies such as Cisco, Facebook, Google, SAP and VMWare. They help Emergent portfolio companies connect to the right opportunities and make better decisions. We recently set up a private platform for our portfolio companies to connect with this ecosystem in a more repeatable and scalable way. Please reach out if you'd like to learn more.
Emergent Video Series – Learning from successful entrepreneurs and business leaders is a key part of a founder's journey. Emergent frequently brings together successful leaders for conversations with our portfolio companies and our mentor ecosystem. To share key nuggets of information more widely, Emergent has been releasing short videos from these events. To get a flavor and subscribe to these videos, take a look at our YouTube feed. We recently shared videos from insightful conversations with industry leaders such as Dheeraj Pandey (Co-founder & CEO of Nutanix), Rishi Bhargava (Co-founder of Demisto) and Sudheesh Nair (CEO of Thoughtspot).
Explaining AI – Here is an insightful interaction covering Explainable AI, seed funding, cross-geography startups and other opportunities. Our partner Alok Nandan in conversation with Sramana Mitra of 1Mby1M (Link)
---
Portfolio Features
Making your eCommerce returns a lot better – Supply.ai is approaching 50 paying customers in its first year of sales and is growing 40% quarter over quarter. Their product helps Direct-to-Consumer (D2C) brands and commerce platforms automate their post-purchase operations, including Shipping, Returns & Exchanges. It is helping customers retain nearly $4M in sales every month by replacing returns with exchanges.
Dark matter and democratizing support data – In this panel discussion, Krishna Raj Raja, Co-founder and CEO of SupportLogic, compares unstructured data to dark matter, and shares the company's approach to mining support ticket data to drive product success and revenues. The discussion also encompasses organizational approaches to Digital Transformation. (Link)
Forecasting how much Cloud you need – In this blog post, Accel Data writes about the need to forecast Cloud capacity for big data workloads in order to help reduce downtime and optimize Cloud costs. Accel Data is an Intelligent Observability Platform for Data Applications. It provides cross-sectional visibility into data lake systems and combines signals across infrastructure, workloads, and data. Emergent and Lightspeed led the company's seed round in Q4 2018. The company has quickly signed up enterprise customers such as GE, True Digital and PhonePe (a Walmart company), among others. (Link)
SaaS endgame and the process of acquisitions – In this interview, Vijay Rayapati, Co-founder and CEO Minjar (now a part of Nutanix), shares his journey from bootstrapping to scaling capital efficiently, and the process leading to an eventual acquisition by Nutanix. Emergent was the first investor in Minjar. Another great example of a startup that was able to leverage the best of Silicon Valley and an emerging tech hub such as Bangalore. (Link)
Making database modernization a piece of cake – Blitzz recently announced a partnership with YugaByte. Using Blitzz, enterprises can achieve zero-downtime migration from a variety of databases to Yugabyte DB. Blitzz enables autonomous migration and cloud-neutral continuous database replication. (Link)
The startup journey from founding to exit – In his interview with Everyday M&A, Subbu Rama, Co-founder of BitFusion, takes us through how the company started up and navigated the path to its acquisition by VMWare. The discussion covers areas such as tradeoffs to consider before entertaining M&A offers, and why higher valuations may not always lead to the biggest gains for founders and employees. (Link)
Hiring veterans to help enterprises Hire Instantly – Talview, which has a software platform to help enterprises hire faster, has been rapidly expanding its team. The company announced that it has brought on board two industry veterans to spearhead its Channel Partnerships and Marketing functions respectively. The company continues to expand its go-to-market footprint rapidly to meet the demand for its 'Instahiring' products. (Link)
Bringing Social-Emotional Learning to schools – Vivensity's software solution ImSparked leverages short engaging videos and experiential activities to empower middle and high school students with essential life skills. It helps address the rapid increase in anxiety, depression, and suicides among youth. Vivensity launched its product in Sept 2019 and is now live with 3 prominent school customers in the bay area. It has 10 pilots in the pipeline covering 5000+ students, and has been receiving overwhelming response with strong testimonials from key stakeholders.
The art of setting the right threshold – In modern application performance management solutions such as AppDynamics, DataDog or New Relic, setting the right thresholds for various metrics is critical. And this takes time, manual effort and expertise. In this blog post, Rajat Ghosh, Co-founder of AdeptDC, writes about the nuances involved in threshold setting. AdeptDC offers an AI Assistant for unsupervised anomaly detection and faster root cause analysis. (Link)
Towards better Sales Forecasts – Team BoostUp.ai interviews ​David Kahn, Head of Sales, Google Cloud, on how to manage deal reviews and improve forecast accuracy using sentiment data.​ BoostUp helps sales management and operations improve the accuracy of sales forecasts and increase sales velocity by identifying key gaps to deal closure. (Link)
---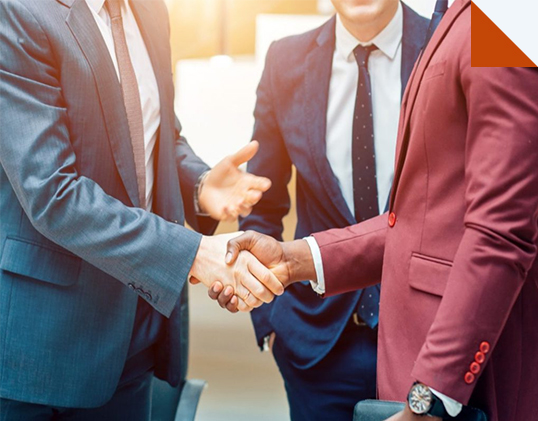 Learn more and connect with us
www.emergent.vc  |  Insights Video Series |  Twitter  |   LinkedIn